Garden Bag
Review by Katie P. on 28 Jul 2022
review stating Garden Bag
So sturdy and has enough room for all small gardening tools, fertilizers, and gloves!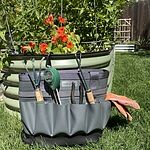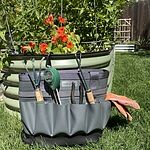 Best metal garden bed out there!
Review by Gary G. on 1 Jun 2022
review stating Best metal garden bed out there!
Easy to construct and is exactly what is needed.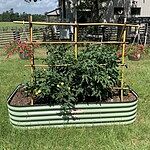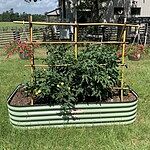 This bag is AWESOME!
Review by Patricia M. on 18 Dec 2022
review stating This bag is AWESOME!
The best part of this bag is that it can be rinsed off with a hose. Anytime you are working with hand tools and soil things will get dirty. Garden bags are no exception. This thing is easy to rinse off and keep clean. Storage pockets galore. Just love it! Well worth the money.
Vego Garden Bag
Review by Allred T. on 30 Oct 2022
review stating Vego Garden Bag
I absolutely LOVE this bag! It carries most everything I need in the garden,plus I can put ice in the inside as use as a cooler for my water!! Very well made bag!!
Great bag!
Review by Terisa S. on 12 Sep 2022
review stating Great bag!
This great bag holds all the essentials- pruners, knives, gloves, seeds, etc. It is sturdy, easy to carry, and has held up throughout the gardening season. The only thing I would change is the sizing of the pockets/holders. If there were a couple that were just a bit larger, to provide for varying sizes of tools it would be even better.
Essentials
Boost your garden with our essentials: Organic Worm Castings, Straw Mulch, Finishing Soil, and Slow Release Fertilizer. Nurture your plants naturally.